Creating practical and attractive natural looking furniture
tsimtsum is a young brand of contemporary minimalistic furniture made of bamboo. Our furniture is designed to offer esthetical practical space saving and storage solutions made of bamboo strip. The concept of tsimtusm is to use minimum of material for maximum structural strength and stability. tsimtsum is a Hebrew word meaning contraction, reduction in quantity, optimization. We believe that the beauty of a furniture is the result of a combination of the practical, the natural and the essential with an esthetical vision. We are attentive to your needs, we create furniture in kit, easy to assemble and carry.
Maximum utility for minimum of space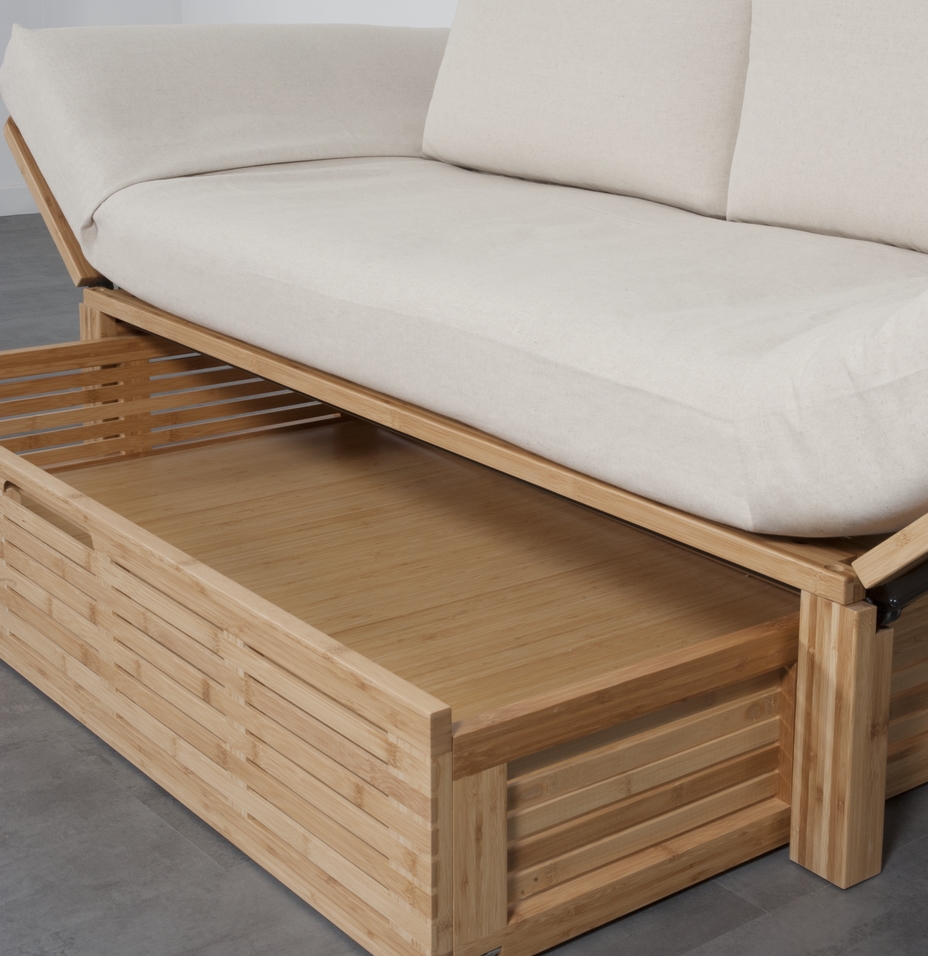 Body
The line of furniture tsimtsum provides solutions for urban living, or any other dwelling where space is a concern: a modular bed with optional drawers on either side, a storage bed, an convertible sofa with storage space, a divan sofa with an optional drawer and more.
A refined minimalistic line of products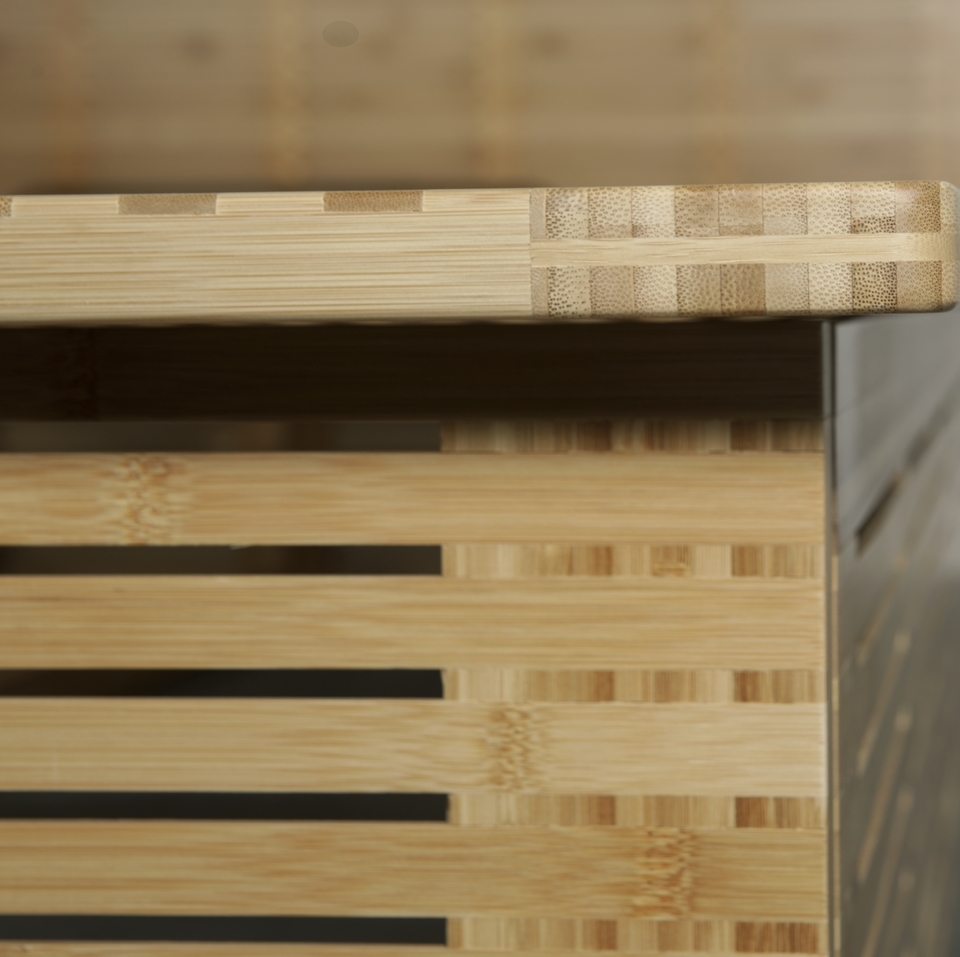 Body
The style of tsimtsum uses concepts of minimalistic design to decorate your dwelling without bien overwhelming. We use the bamboo strips to create slotted panels that give a ling airy look to our furniture. Our aim is to use minimum of material while conserving the essentials. Our choice of bamboo is derived from it. We conserve its raw natural look.
The natural quality and strength of bamboo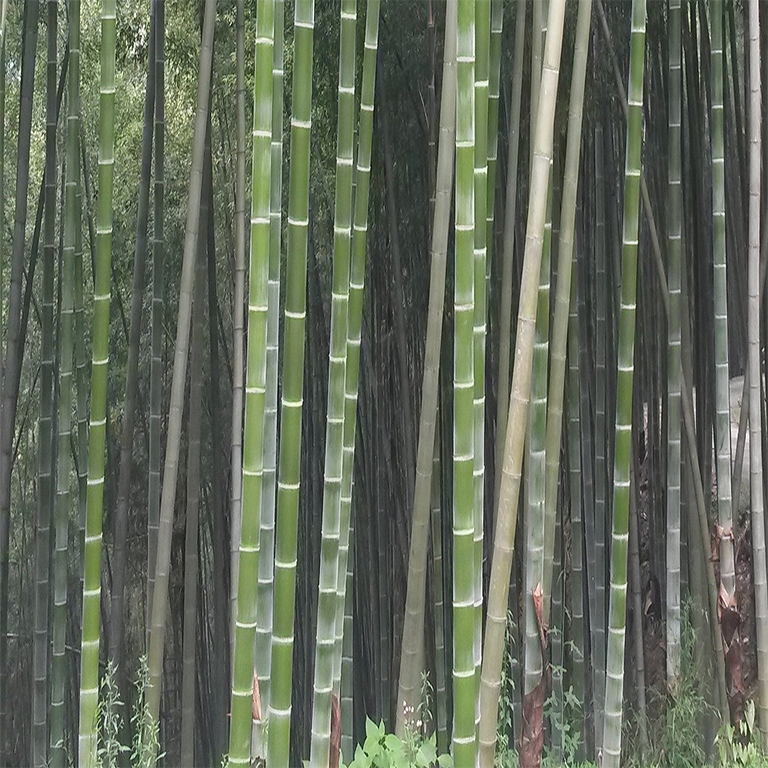 Body
We have chosen bamboo as the primary material for our furniture to provide comfort, durability, and reliability. Bamboo is a natural material, ecological, and strong. It is often named the "green steel". The bamboo grows very fast, is highly renewable which make it highly sustainable resource.
About us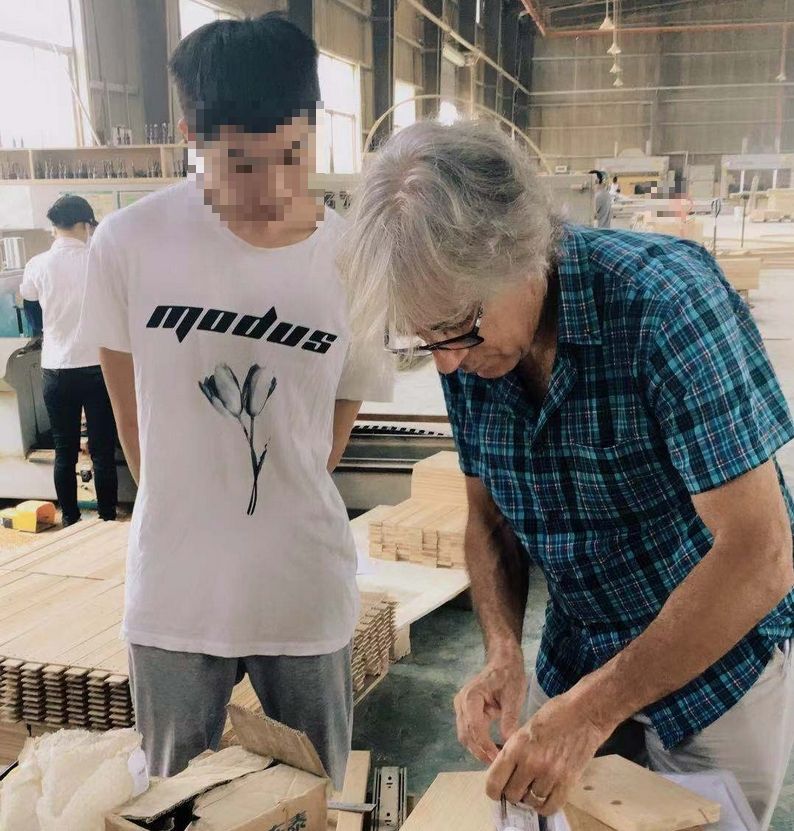 Body
The brand tsimtsum was founded by Dan. It is based on a long experience of collaboration with designers in Europe and with furniture factories in Europe and in Asia. Dan was raised in Israel, then studied and worked in the USA in R&D in science and technology. In 1993 he moves to France where he cocreates and manages a modern bedding and furniture company, Sof. Based on that experience he starts in 2011 designing furniture made of bamboo panels and fabricating them in China, main source of bamboo. This first experience with bamboo furniture leads to the creation of the brand tsimtsum in 2015, a new concept of furniture using the elementary bamboo strips is born. Dan realizes that the bamboo might be the material of the future: it is strong, natural, and sustainable for the environment.